Join Our 5-Day Vision Alignment Challenge
Have you ever wondered how different your life would be if you were to put it into perspective? What is it that you would like at the end of your journey? When referencing to your journey I am not talking about the end of your life, I am talking about the different levels and pillars you have set for your life goals. It does not matter if it's 3 months , 6 months , or 3 years down the line what is it that you would like to accomplish? 


Here's The Day-By-Day Breakdown Of The 5 Day Vision Alignment Challenge:


DAY
1:
Your Vision
Take A Look At Everything You're Going To Be Able To Experience With Us:
DAY 1: VISION
* Developing A Vision 
* Eliminating Your Obstacles
* Understanding Your Goals As They Pertain To Your Vision
* Being Consistent While Understanding how Your Vision Works For You.
* Not Losing Focus Of Your Vision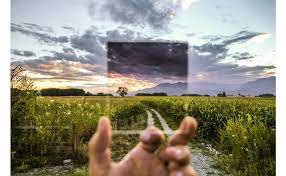 We will help you to develop a vision in life, sending you into living an intentional life through working on your lifetime goals, overcoming the hardships that you may encounter, maintaining consistency hence achieving your goals. We mold your passion and turn your imagination into existence.
Your future lies on you; we are here to make it brighter.
Turning your dream into a reality in just five days is possible. All you need is to join the challenge.


DAY 2: Being Heard is Healing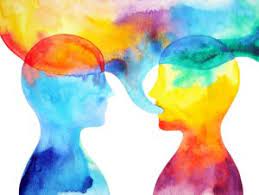 DAY 2: THE OVERVIEW
Being Heard is Healing
* The Journey to Healing
* Trusting Yourself
* How Being Heard is Healing 
* Effects of Not Being Heard
* Standing Up For Yourself.


Being heard and understood is a step to healing. Through this process you have to be able to trust yourself and judgment through your decisions. Being able to speak out and get out your feelings is so important to your growth and healing of a situation. Not being able to be heard can make you bottle up everything and get frustrated with yourself so much you explode. You have to stand up for yourself and your feelings and get out everything to grow and heal.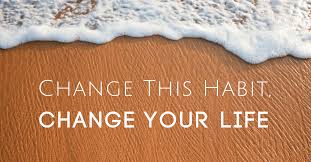 DAY 3: THE OVERVIEW
Habit Change
* How to Stay Focused Throughout the Transition of Habit Change.
* How to Utilize Enthusiasm During Habit Change
* Decluttering The Mess
* Change is A Process Not An Event
* Developing Good Habits
A big part of changing habits is identifying and recognizing the health and unhealthy habits in your life, and also knowing which one is which. When changing habits you have to be enthusiastic and want to actually change habits. Focus is a main key in change because you have to stay consistent. The change you want to make in your life is a process and takes time and dedication. The main goal is recognizing all bad habits and changing them into new healthy ones.
DAY 4: Happiness is a State of Mind
DAY 4: THE OVERVIEW
Happiness is a State of Mind 
* Understanding What Happiness Is For You
* Creating Happiness Within Yourself
* Focusing More on Building Yourself
* Blocking Out The Noise
* Overcoming Stress
Make happiness your investment through creating it within yourself. Eliminate those factors that do not bring you joy and embrace more on those people/ activities that add value into your life. It is possible to restore your happiness in just 5 days. Join the challenge today!
DAY 5: THE OVERVIEW
What's standing your way?
*  Identifying Self-Doubt
*   Your Only Challenge is Yourself
*  How to Release The Past
* Demand the Respect You Deserve
* Fear of The Unknown


* They Say Practice Makes Perfect; I say Perfectionism Isn't the Goal but, Making Enough Mistakes to Implement The Goal Is The GOAL!!!!
Consider what achieving your goal will be like to you. beyond achieving your goals ,finding that the anticipation of the effects that happens due to avoiding your goal may lead you into failure. stop buying into your fears and master the faith to go beyond them into success and identify how great you really are considering your life in 5 days.
SPECIAL LIMITED OFFER WITH THE 5 DAY CHALLENGE $75 VS $125 FOR EACH LISTED PROGRAM BELOW
Significant 60% Discount off the normal price!!
Thanks for submitting your information! Please continue with the checkout process.
Frequently Asked Questions
Can I get a refund if I'm unhappy with my purchase?
If you are unsatisfied with your coaching, reach out to us to see if your purchase is eligible for a refund.
As stated in Teachable's Terms of Use, Coaching IS NOT covered by Teachable's 30-day student refund policy. As such, we highly recommend that you add your own refund policy here.
How do I schedule my appointment?
Upon purchasing coaching, you'll receive further instructions on how to book a time for your appointment.
Can I purchase coaching more than once?
Absolutely! If you find yourself in need of coaching more than once, simply purchase the coaching again.
Thanks for submitting your information! Please continue with the checkout process.